EL PASO, TEXAS
Phone 915-545-4900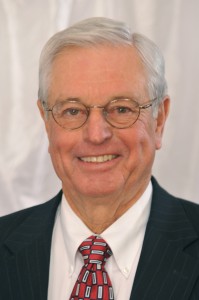 Fax 915-545-4911
Email: windle@windlehood.com
TRIAL EXPERIENCE
In 2009 honored as Texas Trial Lawyer of the Year–Selected by the Texas Chapters of the American Board of Trial Advocates.
In 1961 began practicing law in El Paso with the firm of Andress, Lipscomb, Peticolas & Fisk.
In 1962 took a leave of absence from that firm and worked as a Law Clerk for US District Court Judge R. E. Thomason.
Between 1963 and the present tried or argued cases before the following Federal Courts:
US Supreme Court
Fifth Circuit US Court of Appeals
US Tax Court
US District Court, Southern District of Texas
US District Court Southern District of California
TRIED OR ARGUED CASES BEFORE THE FOLLOWING STATE COURTS:
Texas Supreme Court
The El Paso Court of Appeals
County and District Courts of El Paso, Hudspeth, and Culberson Counties
CLIENTS
For over 46 years represented individuals, businesses and insurance companies in all types of civil litigation.
Work with many of the largest and best known insurance companies in the world to defend them and their insureds in various types of litigation.
Represent the cities of El Paso, Anthony, Socorro, Horizon, Van Horn in numerous types of cases including employment matters and vehicle accidents.
OTHER ACTIVITIES
Instructor for Masters in Trial Seminars for American Board of Trial Advocates
Gave final argument for defense in Santa Fe, New Mexico, Hot Springs, Arkansas, Dallas, Texas, and in El Paso, Texas in 1998
Elected to the State Board of Education in 1978, 1980, 1982, and 1984
AREAS OF PRACTICE:
Personal Injury and Death Cases of all types
Commercial Litigation
Products Liability Law
Insurance Law
Insurance Bad Faith Litigation
Worker's Compensation Litigation
Breach of Contract Cases
Wills and Estate Litigation
Texas Deceptive Trade Practice Act Litigation
Construction Cases
Nursing Home Litigation
Employment Law
Fraud Cases
Zoning Cases
Professional Malpractice Litigation (doctor defense)
Professional Malpractice Litigation (lawyer defense)
Professional Malpractice Litigation (accountant defense)
Professional Malpractice Litigation (architects defense)
Professional Malpractice Litigation (podiatrist defense)
Civil Rights
LITIGATION PERCENTAGE:
100% of Practice Devoted to Litigation
BAR ADMISSIONS:
Texas, 1961
U.S. District Court Western District of Texas, 1961
U.S. District Court Southern District of California, 1972
U.S. Federal Courts, 1962
U.S. Supreme Court, 1965
U.S. Tax Court, 1972
EDUCATION:
The University of Texas School of Law, Austin, Texas, 1961 LL.B., Bachelor of Law
University of Texas, Austin, Texas, 1958 B.B.A., Bachelor of Business Administration
PROFESSIONAL ASSOCIATIONS AND MEMBERSHIPS:
El Paso Bar Association – Past President
Texas Chapter of American Board of Trial Advocates – Past President
El Paso Young Lawyers – Past President
El Paso Trial Lawyers Association – Past President
Texas Board of Trial Advocates – Past President
American Board of Trial Advocates
Recognized as a Diplomate (having tried over 100 cases to conclusion)